MAWSS Pay App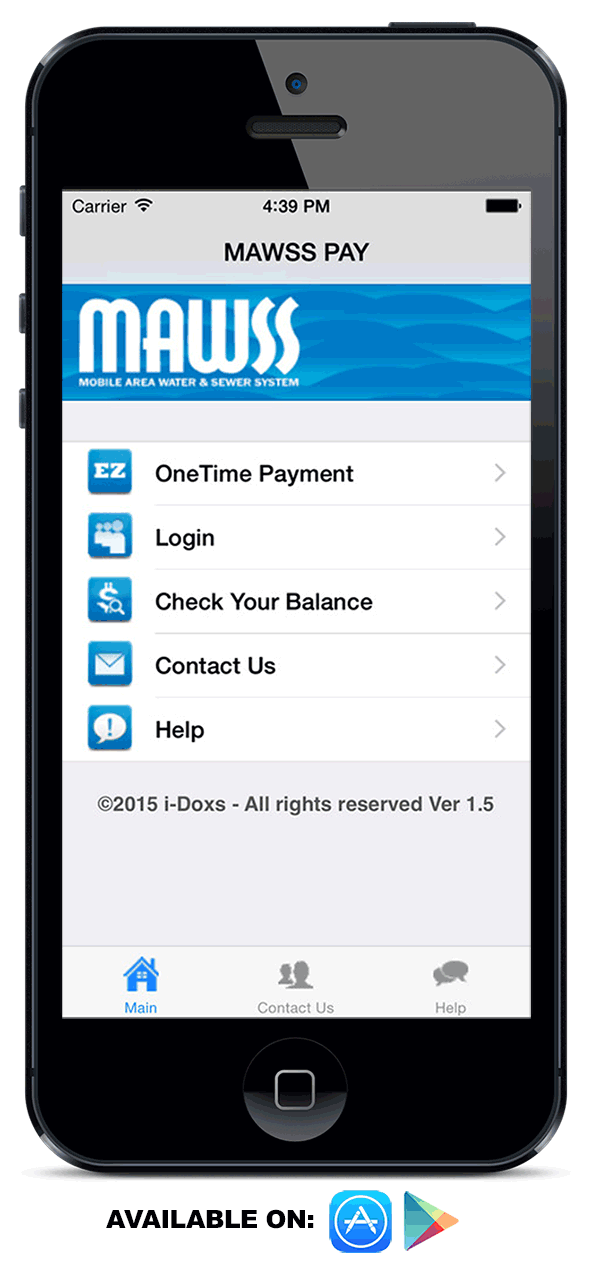 Experience a new look and feel when paying your bill with your smartphone and on the internet.
It's easy to use with your Android or iPhone device.
View and pay your account
Receive SMS text or email receipts
Pay by text
Download the free app at iTunes App or Google Market.
View app on iTunes View app on Google Play
How to get started with MAWSS' Online Bill Pay:
Click on the "Pay Bill" link
Click on the Pay Online link
Click on New User under Log In
Create your eBill profile (*You will need your account number and service address)
Tips:
To take advantage of the "enrolled only" features of the app, you may log in with your existing www.mawss.com log-in information or create a new user.
In addition to paying your current bill, you may also access historical bills, system messages, and payment history.
If you are not currently enrolled, do not wish to enroll, or simply would like to make a quick payment against your most recent bill without logging in, you can take advantage of our one-time on-demand payment feature.
To make a payment, simply provide your MAWSS account number and your payment account information using one of the supported payment methods.
Please note that Enrollment, Payment Profile Management, and Recurring Payment Management features are currently only available via our full website.
Use the "Contact Us" section to find phone numbers, email addresses, and your nearest customer care office.
Use the "Help" section for answers to frequently asked questions.