Big Creek Lake Usage Policies
Big Creek Lake is currently closed to the public due to an invasive species. Please check back for future updates.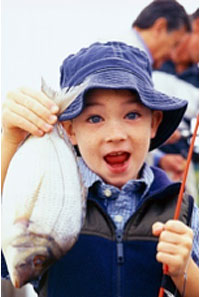 In addition to being the source of drinking water for Mobile, Big Creek Lake is a habitat for a variety of fish, birds and wildlife. The Lake offers angling opportunities for largemouth bass, crappie, bluegill, redear sunfish, and channel catfish. Fishing is permitted in small engine, wide bodied boats. A concession boat launch is located at Fox Landing, at the end of Howell's Ferry Road. Water contact during fishing, or any other time, is not permitted. In addition, the following restrictions apply to use of the Lake and surrounding property:
No trespassing.
No alcoholic beverages.
No fishing after dark.
No firearms, or explosives allowed.
No trout lines, traps, jugs, or gill nets.
No fires or camping.
No littering.
No water sports (swimming/skiing).
No jet skis, sailing, pontoon plane landing.
No off-road vehicles.
All Federal, State, and Reservoir game laws apply.
Check with the Alabama Department of Public Health before consuming fish as some restrictions may apply.