Big Creek Lake Watershed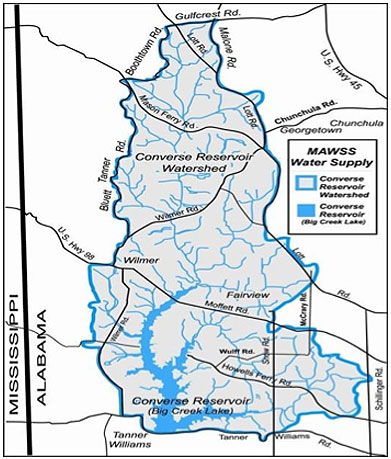 The Big Creek Lake watershed lies within Mobile County and consists of 104 square miles of land that drains to the Lake. Seven major tributaries contribute to the Lake's volume. Big Creek combined with Crooked Creek and Hamilton Creek are the three largest providing inflow into the Lake. Juniper Creek, Collins Creek, Long Branch and Boggy Branch are the other major feeder streams.
Living in the Watershed
What people do on land has the potential to impact the quality of water draining from that land.



Photography by: Mike Carmichael
You can help protect the Big Creek Lake watershed by doing the following:
Dispose of trash, household chemicals and batteries properly. Report illegal dumping to authorities.
Make sure your septic system is working properly.
Never pour grease down your drain! Grease blockages are a major contributor to sanitary sewer overflows and septic tank problems. MAWSS makes free containers available for collecting used cooking grease through the "It's Easy to be Ungreasy" Grease Recycling Program
Limit use of herbicides and pesticides
Don't pour oil or other petroleum products on the ground.
Prevent land erosion and minimize rainfall runoff by planting appropriate plant cover on bare patches of ground.
Use best management practices when caring for cattle and other livestock. Clean up after pets.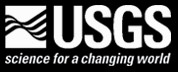 MAWSS partners with the U.S. Geological Society to provide stream gauges that give real time data on the amount of water entering the Lake from the main tributaries. This helps MAWSS manage the water levels in the Lake. Gauges can be viewed at waterdata.usgs.gov/al/nwis