Citizens Water Academy
2023 MAWSS Citizens Water Academy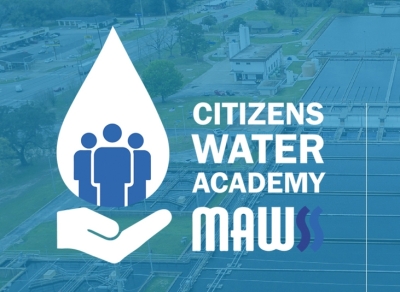 We appreciate your interest in the Mobile Area Water & Sewer System's Citizens Water Academy (CWA). This program provides exclusive insights regarding our "Keep Water Working" campaign. You will have the opportunity to gain behind-the-scenes experience as to exactly how MAWSS uses its resources to serve our customers with clean water and reliable sewer services.
There is no cost to attend the program. Capacity is limited so please let us know if you are able to attend all sessions to complete the program.
The 2023 Citizens Water Academy dates are:
Wednesday, September 13
Wednesday, September 20
Wednesday, September 27
Application deadline August 30, 2023
*Sessions will be held at our MAWSS facility at 4725 Moffett Rd, Mobile, AL 36618.
We request that you commit to completing the entire program when you sign up. Lunch will be provided each day. Please email publicrelations@mawss.com if you have any questions. Thank you
---
Apply for the next Citizens Water Academy
*Required Fields