About Big Creek Lake
Converse Reservoir, also known as Big Creek Lake, is the main source of drinking water for nearly 70 percent of Mobile County's population plus a small segment of Baldwin County. The 3,600 acre reservoir, completed in 1952, holds 17 billion gallons and is continually fed by groundwater, streams and rainfall. Built to supply Mobile with water for future generations, it provides an abundant and enviable supply of quality water for Mobile and surrounding communities.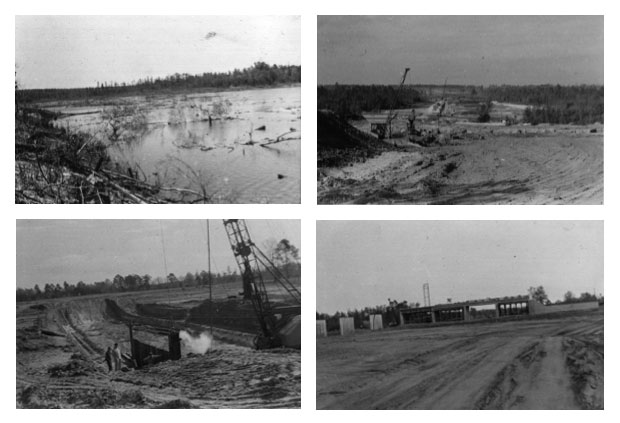 Photos show the construction of Big Creek Lake and spillway in 1952. The Lake was formed by impounding Big Creek, which flows into the Escatawpa River. Photos courtesy of the Howell Family.