February & March 2023 Hydrant Flushing
Mobile Area Water & Sewer (MAWSS) will be flushing fire hydrants over the next couple months.
Areas included in the flushing:
Pine Run
Augusta
Clarke Rd Area
Creekwood Sub.
Stone Hedge
Hamilton Bridges
Kimberlin
Blackwell Oaks
Crestwood
Summit
Charmingdale
Legends
Greenway
Hedgestone Way
Cobblestone Way
Schillinger & Airport
Lakeview
Willow Pointe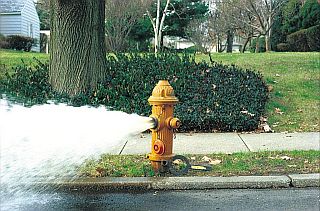 We will post signs notifying you of the date the flushing will occur. We ask that you DO NOT wash your laundry during flushing periods, as discoloration could stain clothing. Allow water to run a few minutes before you use it.
Hydrant flushing is performed for maintenance purposes to remove sediment from pipes in order to maintain clarity and quality in the distribution pipes.
If you have any questions, please contact the MAWSS Customer Care Team at (251) 694-3165.
---