January - April Hydrant Flushing
Mobile Area Water & Sewer (MAWSS) is flushing fire hydrants this month. Locations are on the flushing map.
Areas included in the flushing
DIP (South of Old Military Rd)
Hamilton Blvd
Cochrane Causeway
Old Water St
Industrial Pkwy
Tillman's Corner
Rangeline Rd
We should complete flushing the areas on the map in early March.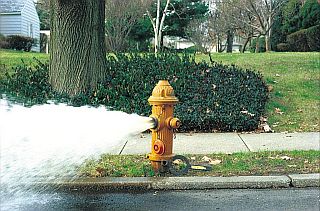 Flushing Map
We will post signs notifying you of the date the flushing will occur. We ask that you DO NOT wash your laundry during flushing periods, as discoloration could stain clothing. Allow water to run a few minutes before you use it.
We flush the hydrants to ensure they are in good working order. It also helps remove sediment from the system.
If you have any questions, please contact the MAWSS Customer Care Team at (251) 694-3165.